"How many millionaires do you know who have become wealthy by investing in savings accounts? I rest my case." — Robert G. Allen
It goes without saying that keeping a large cache of cash (no pun intended) in the bank does not grow wealth enough to make the depositor wealthy. The banks also know this. Money doesn't grow when stored in a bank silo. This is why banks also take this same money from depositors and then give it to entrepreneurs who then invest the money in profitable businesses in exchange for high interest rates given to the banks who will in turn give a smaller portion of the interest received to the depositor. Applying savings or money to investments or businesses is how money grows.
This piece is focused on the problem of scarcity or shortage of suitable real estate units and the investment potentials of putting funds into real estate development and sales, starting from, and especially in Lagos.
The Need: Scarcity of Suitable and Affordable Housing Units in Lagos
Since scarcity is the basic economic problem, if it does not exist then there is no reason for my economics course. Devoting time to the study of how people use limited resources to fulfill unlimited wants and needs should help us to discover how to best utilize the resources we have at our disposal. — Kurt Bills
There are a minimum of 18 million housing units shortage in Nigeria out of which there are 5 million units shortage in Lagos alone. Of the 18 million national shortage, the entire combined efforts of both the Federal, State, Local Government and private developers in the entire nation is about 100 thousand units per annum. However, what is needed to have any prospect of bridging the gap is about 1 million units per year. This means that to cover this gap within a reasonable time, the Federal, State, Local Government and private developers in the entire nation need to develop 10 times more of whatever development they are currently doing! The scarcity of suitable housing units is really high. In an article entitled Addressing Housing Challenges in Nigeria: Issues, Challenges and Prospects,  published on the website of the Central Bank of Nigeria by Emmanuel Abolo Moore, it was noted that it would require the investment of about $363 billion to gain any kind of traction in the effort to curb the massive housing shortage.
Is there a business opportunity in this problem?
The Business Side of the Problem: Development and Sale of Affordable Real Estate Projects
"Alone we can do so little; together we can do so much." – Helen Keller
The massive predicament of housing shortages is a problem with critical mass. Providing a viable, affordable and scalable solution is definitely good business.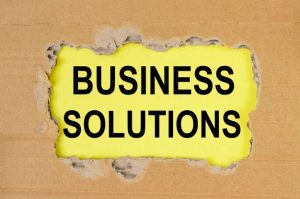 Once the challenges of creating a business around this gargantuan problem are surmounted, the profit margin on the business of providing affordable and scalable real estate solutions is attractive.
The obvious business solution here is to build and sell a large number of affordable, good quality housing units. Because the housing units are affordable and in the right location, more persons who currently do not have access to a suitable housing ownership can easily subscribe to, and own one or more of such units. This solution is capital intensive and requires the synergies of various sources of funds to be able to make any meaningful impact.
However, at any scale, whether small, medium or large, real estate development and sale is profitable provided the various dynamics of the business are understood and condensed into the business strategy required to make a success out of the business of building and selling quality and affordable housing units.  Investment of funds into real estate development with the right team, the right strategy, and in the right place, can generate attractive returns on investment.
Yes, it is implausible to ask that everyone leaves what they are currently engaged with right now and are even passionate about, to go into real estate development and sales. Also real estate development and sales has time tested strategies that are rooted in essential and foundational experiences that are critical to succeed and thrive. You may not have this and are rightly wondering whether being a property developer is the appropriate fit or venture. Not to worry. You DO NOT have to be a real estate developer to have access to the profit potentials of real estate development and sales.  So how do you participate?  Partnering and investing with the right real estate developer is what you need to do.  This is the holy grail of real estate investing in property development and sale without having to be an industry expert in real estate development and sales.
Now, let's talk about partnership or investing with us as a real estate development and investing firm.
The DNL Solution: A Call for Investors and Partners: Why an Ideal Model?
"Talent wins games, but teamwork and intelligence win championships." – Michael Jordan
Digital Nanos Limited (DNL) is a real estate development and investment firm currently based in Lagos. Its proprietors and partners are industry veterans and have played various roles in the development and sales of major real estate projects in Lagos State.
The vision and purpose of DNL is to leverage on technology, partnerships and other resources to build and sell a large number of affordable, good quality housing units. We want to be a major part of the dynamic solutions to the problem of chronic shortage in suitable housing units in Nigeria, Africa and beyond.
We have scalable business solutions and strategies that will make the sustainable building and selling of a large number of good quality housing units possible.  We need partners and investors to be able to raise and deploy the kind of capital required to implement these solutions and execute our time tested market strategies in a large and scalable manner over many concurrent and simultaneous projects.
On our own, we will win games, but together with partners and investors, we will win championships. Our vision and mission is to win championships. We will also generate fantastic returns for our partners and investors while at it.  This is our ideal model.
What is in it For Investors and Partners?
"Returns matter a lot. It's our capital." — Abigail Johnson
When you partner or invest with us, there are three or more ways to make a fantastic return on your capital investment that massively supersedes whatever paltry returns the banks can offer you. They are highlighted thus:
Direct Capital Injection for a Specified ROI Within A Fixed Period:
Here, you can invest a minimum of N1m. There is to upper limit to the amount of capital you can invest in our projects. We will pay a minimum of 15% per annum and up to 25% per annum on any such sum invested and secured by our real estate projects. You have the option of taking your interest upfront or taking it together with the principal at fixed due date.
Purchase of Real Estate Units at Highly Discounted Rates:
When you purchase our premium real estate units at the commencement of the project, you get a massive discount that could be as high as 50% or even higher. Our discount is decremented on the basis of the stage of the project and is usually between 15% and 50% depending on when you subscribe to our development units.
Target Seed-Capital Compound Growth:
This is for real estate investors and partners with a particular target capital size. They have a goal of a decade, 5 years, or 3 years at compound interest rate. For example, an investment of N10m locked in for a decade at 20% compound interest rate will generate over N50m at the end of 10 years and about 25m at the end of 5 years and over 17m at the end of 3 years.
With this investment portfolio, an investor can target a specific amount and lock in the seed capital with us. We will invest this in real estate development and sale and at the end of the specific period, when the target is met, the investor or partner is paid both the principal and the interest.
Others:
We are open to discussing other viable proposals and partnerships with prospective investors and partners
What Prospective Investors and Partners Need To Do Now: How to Get Started with Us
"I will tell you how to become rich. Close the doors. Be fearful when others are greedy. Be greedy when others are fearful." — Warren Buffett
At the commencement of anything new, there is bound to be doubts, fears and uncertainties. Lots of "what ifs". Once our analysis and basic market checks have been done, and yet the fear, doubts and uncertainties persist, it is at this point that you "hearken unto" the wisdom of the legendary investor of all time, Warren Buffet, who advises that we should be greedy by jumping all in with our investment capital. This is when the potential returns is at the highest. It is like buying units in our projects at the very commencement of the project when the discount is at the highest. This is the best time to jump in.
When an investor or partner commences a project with us, they make the highest returns possible. As the projects progresses from commencement to completion, the possible return also reduces gradually until the units achieve their open market value on completion.
The best time to invest is at the commencement of any of our projects. The next best time is anytime between the commencement and completion of the project.
Let's Do This Already!
"I have been impressed with the urgency of doing. Knowing is not enough; we must apply. Being willing is not enough; we must do."— Leonardo da Vinci
Let's get started RIGHT NOW
Call on +2348160110533  or
Let's Chat NOW: http://wa.me/2348160110533
Let's talk about how you can invest or partner with us NOW!